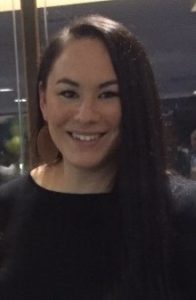 ¡Hola! My name is Erika McCool and I will be the new Spanish pre-school teacher for the class ¨Spanish as a Second Language¨ starting in February. I am so honored to be part of the Bilingual Families of SJ community! I received my Bachelor of Arts in Educational Foundations and Spanish at the University of Oregon. After that, I stayed at the University of Oregon for another year and received my Masters of Education in Teaching and Curriculum along with my Oregon Teaching Certificate in Elementary Education and English for Speakers of Other Languages. I immediately started teaching after graduation in a Spanish Immersion School in Eugene, OR, where I taught 3rd grade. After living in Oregon for the past 6 years, I decided to move back home to be closer to family. I currently work as a leave of absence elementary Spanish teacher for grades 1-3 in the Haddonfield Public Schools district. I am excited to continue my line of work with your children and hopefully create a passion for the learning the Spanish language!
I have wanted to teach ever since I was in kindergarten. To this day I can clearly remember coming home from school one day and proudly telling my mom I wanted to be just like my kindergarten teacher, Mrs. Williams. I couldn't be happier that I have realized that dream. My family has always been a great support system, which is why I made the decision to relocate home to the South Jersey area. I am originally from Moorestown, NJ where I played soccer, ba
sketball and lacrosse. Upon graduating at MHS, I received a scholarship to play lacrosse at the University of Oregon, where I was a four-year starting defender and an All-Academic team member for 3 seasons. Being part of a team has taught me the importance of community, and how it takes a great deal of teamwork in order to find success. I embrace that whole-heartedly and am proud to continue that work in the classroom and schools that I work with in order to accomplish those goals.
I am extremely thankful to have received such a wonderful education in Oregon. My professors taught me a great deal and helped mold my pedagogy and philosophy of teaching today. Furthermore, I have been grateful to have had such wonderful mentors at my previous school that have helped guide me to becoming the best teacher I can be. With that being said, it is my direct work with children that has provided me with the experience to becoming a great teacher. I am well trained in teaching curriculum tied to the Common Core and Next Generation Science Standards, but having taught second language development and acquisition for most of my career, I find it is necessary to teach to the whole student and work with all that they may bring to my classroom each and every day. My goal is to not only teach the Spanish language, but to do so in a way that is fun and engaging, as well as in a way that makes each student feel safe, comfortable and empowered to take create a passion for learning within each student, which is necessary when acquiring a second (or third!) language.
I look forward to getting to know you and your children. Here's to a fun-filled year and to growing our minds and our skills (myself included)!
Sincerely,
Erika McCool